Weihua Li, Senior Data Scientist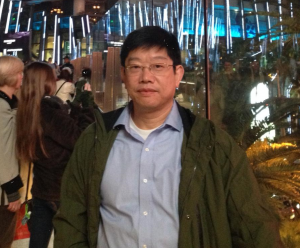 Weihua was born in China. He got his BS. and MS. in electrical engineering. He received his PH.D in Systems and Control from the Automation Department, Tsinghua University, Beijing, China. He came to The Department of Chemical Engineering, The University of Texas at Austin as a post doctoral research fellow,  where he sharpened his skills in process system engineering, particularly in multivariable statistical analysis, subspace method of identification, process monitoring, control, and optimization.
He worked in  Shell Oil Company as a domain expert of statistical analysis for 9 years, where he developed many novel process monitoring, fault detection and diagnosis, and process optimization techniques. These techniques have been widely used in Shell up to date. Currently, he is a data scientist at Sensoleak, applying machine learning techniques to solve leak detection issues in pipelines.
Weihua won the best sessional paper prize in 2005 American Control Conference. He has published 30 research articles in peer-reviewed journals, and presented the similar number of papers in international academic conferences. His paper, "Recursive PCA (principal component analysis) for Adaptive Process Monitoring"  published  in "Journal of Process Control" was recognized as the milestone paper of the journal for the year of 2000. His another paper published in the same journal in 2002 was one of the most cited papers since 2002 according to a note from the editor-in-chief of the journal.       
Weihua enjoys maths, reading history books, and travelling. He has been to about 40 states in this country. He is married and has one sun, who is a junior data scientist in a company in Austin, Texas.