David Broussard, Pipeline Systems and Instruments SME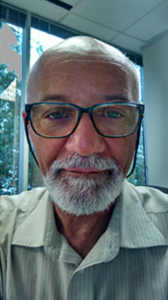 David is currently working for Sensoleak as a Pipeline Systems SME consultant.
He has worked the last 36 years in the oil and gas pipeline industry, with experience in domestic and international pipeline projects.
His career began with a prominent major oil and gas company for 17 years, moving into consultant and direct positions with two engineering firms for the next 19 years.
He enjoys the outdoors, motorcycles and cars, and watching classic movies.